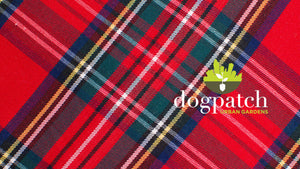 Join us on September 30, 2023 for our first annual Flannel Fest!
Flannel Fest 2023
Mark your calendar for our first annual Flannel Fest on September 30, 2023!
We will be hosting a variety of local vendors (makers, bakers, growers, etc.) inside our greenhouses. And the DUG FarmStand will be stocked with pumpkins, mums, fall planters, seasonal produce, and more.
It's sure to be a great day to celebrate fall, wear your favorite flannel, and enjoy the beauty autumn has to offer!
Local Vendors
Meet and support the local vendors participating in the 2023 DUG Flannel Fest.
Flannel Fest Specials at the FarmStand
After you've shopped the local vendor stands in our greenhouses, don't forget to walk across 51st Street to the DUG FarmStand.
From pumpkins and mums through organically grown fresh greens and newly-harvested root crops, we will be stocked with products that will help you kick off your autumn activities.
Join us at Flannel Fest!
You don't want to miss this year's Flannel Fest. Add it to your calendar now before you forget!